IBM i Infographic - Major Trends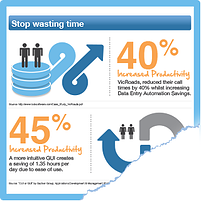 From AS/400 to IBM i, our platform has 25 years as the most integrated, reliable, manageable and scalable server for business critical applications.
The business and technical worlds continue to evolve at an ever-accelerating pace. This info-graphic shows the major trends influencing the IBM i application world.
---
To learn more about how the proud accomplishments of IBM i can best be used to solve today's business challenges make sure you attend this exciting webinar presented by Steve Will, Chief Architect of IBM i, and looksoftware.