Online IBM i Security Workshop: Learn About Key Vulnerabilities and How To Protect Against Them
Conduct your own POC and Security Assessment with this workshop - Free TGSuite Trial Available With Registration

While IBM i is known for its strong security measures, there are still vulnerabilities that need to be addressed and older practices that need to be updated.

Participate in an exclusive technical workshop led by renowned security expert, Alan Hamm, as he uncovers the vulnerabilities and risks that organizations face. Discover the essential strategies to safeguard against these threats and learn why a multi-layered security approach is proving to be one of the most effective.

This workshop covers:
Network monitoring

Zero trust (IFS and object authority)

Privileged access management

Security logging, auditing and compliance

Security event notifications
Don't forget to download the free trial and make the most of this workshop!
See TGSecurity in action - Watch the Overview Video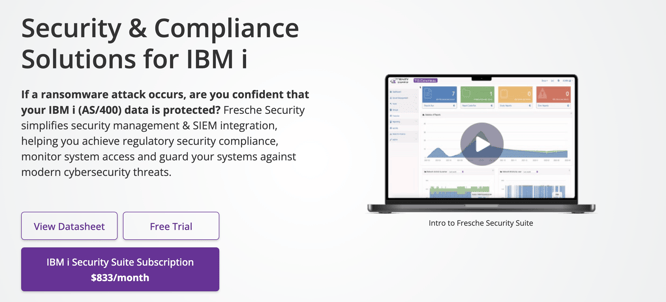 Download the handout from the session here.
Presenter

Alan Hamm
IBM i Security Expert
In our quest to help every organization in the battle against internal and external threats, we launched a ground breaking low-cost subscription model enabling affordable access to modern security solutions, experts and professional services. Join us in the battle against cyber crime and data theft today!